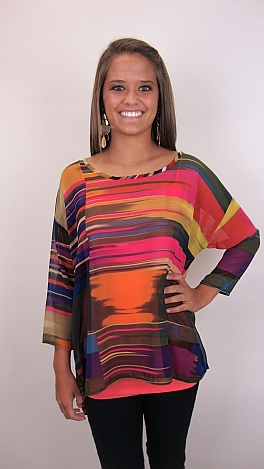 On The Loose Top, Purple
Eww lah lah... this top is so pretty! And it's loose... and it's light... and the colors are pretty... and it's perfect with denim... and it looks expensive, but it's not... and it's pretty... oh, I think I already said that ;) Toss it on, dressed up or down for a look that will never do you wrong!

The fit is generous, but is meant to have a slightly boxy fit.