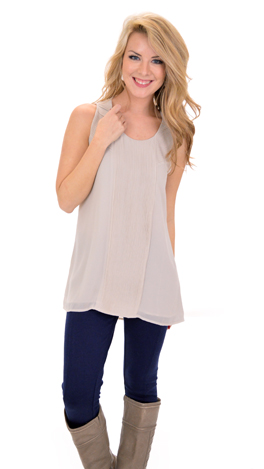 Must Have Top, Oyster
The name says it all: this top really is a MUST HAVE! It''s a great year-round piece; it's bra-friendly and the fit is just right: not too tight, not to loose. It has beautiful pleat details down the center and at the shoulder and a great, longer length. The fabric is flowy, like chiffon, and is fully lined.
Fits true to size and is meant to be loose. Marlena is wearing a small.