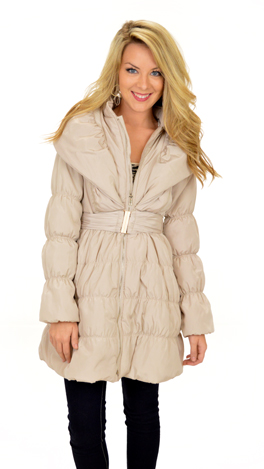 Mont Blanc Mountain Coat
We've never seen a puffer jacket like this before! This coat is GORGEOUS, and chic, and pretty, and looks expensive, and feels like heaven, and and and I could go on forever! We're just swooning over it! The chic champagne color is perfect to balance the dense, rouched, puffs that create the high-fashion look all over the coat. The oversize collar adds just the right amount of drama and the gold details, like the belt and zipper, really pop! Going on a mountain weekend trip? Ski lodge retreat? Or just plan on being outside in the winter weather? Do yourself and favor and be wearing this coat!
Fits true to size. Marlena is wearing a small.