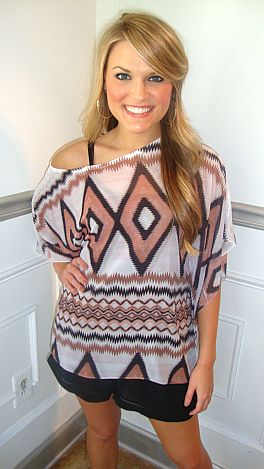 Mocha Me Crazy
Can't get enough tribal prints?? Niether can we!! We love this new tribal print top for two very awesome reasons: 1. The colors make it amazingly versatile… perfect with black, camel, brown or gray boots! 2. The neckline is wide enough to wear off one shoulder, if you like and we LOVE anything than can be slung off one shoulder :)

It is slightly sheer, so you will want to wear it over a cami.

Fits true to size. Stacy is wearing a small.