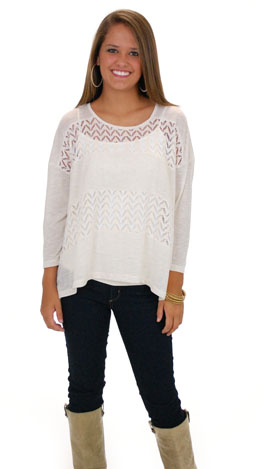 Mix It Up Top, Cream
Two really cool things about this top: First: the shape. It's a trapeze shape, which we adore, especially when paired with shorts or skinny jeans. Second: the inset panels of crochet, which add interest and texture. Also, it doesn't hurt that this top is soft as can be! Available in charcoal and cream!
Fits true to size, if not a bit generous. Avery is wearing size small.
You May Also Like