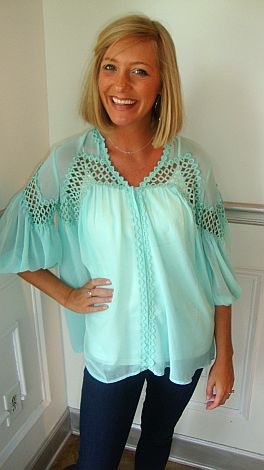 Mint Cutouts Boho Top
I feel like we should bronze this top... that's how famous it is at The Blue Door! We have sold this style in multiple colors, but all agree that this gorgeous shade of mint is the best color yet! It is a best seller every time because it is just sooo pretty on everyone. It fits easily and comfortably and looks amazing with shorts or pants! It is a sheer blouse, so you will want to layer it over a cami.

Kimbelry is wearing a small. This blouse has a very voluminous shape and is meant to be oversized.