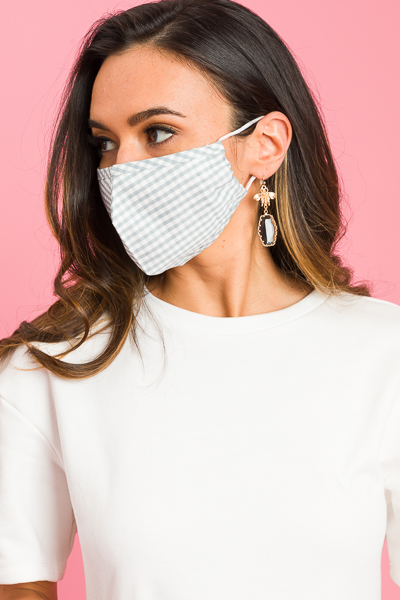 Mask, Blue Gingham
Stay safe in style! This is a non-medical mask featuring adjustable ear loops and an inner pocket for a filter. These are breathable, washable, and reusable. Color is a gray-ish tone, not a true blue.
Masks are focused on comfort and to provide protection from airborne irritants.
Masks can protect you from small dust particles, pollen, liquid, smog, ash and more.
Body is made up of 100% cotton; lining is 92% polyester and 2% spandex.
One size fits most.
Item is a FINAL SALE.
Manufacturer recommends washing before wear.
*Note: This mask is not intended for protecting against virus particles. In the midst of the COVID-19 situation, make sure to to wear proper FDA-Approved Protective Personal Equipment if you expect to be in a medical setting.