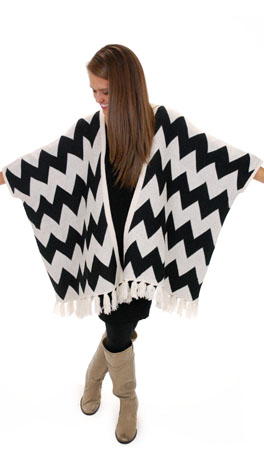 Make a Wish Cardigan, Black
Oh. My. Word. This sweater is flipping awesome! From the roomy fit, to the amazing print, to the fringe trim, it is positively amazing. 100% acrylic. Wear it over leggings or jeans, or show off your legs by layering it over our "Banded Bottom Dress!"
The fit is generous, but is is intended to look over-sized.
You May Also Like