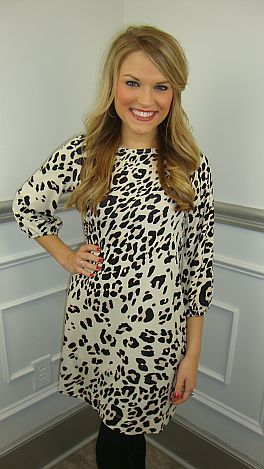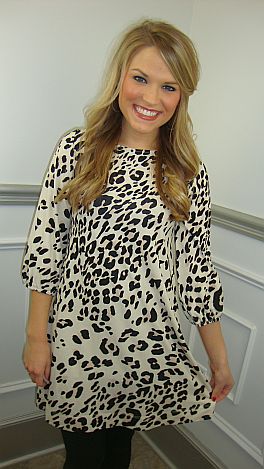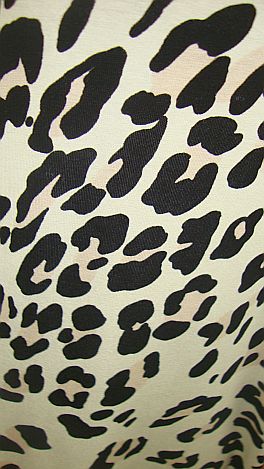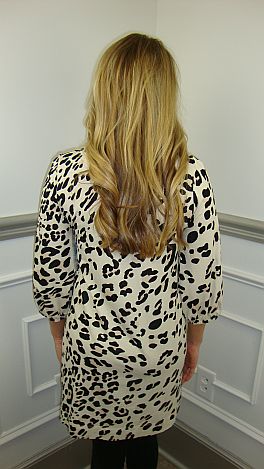 Lottie Dottie Leopard Tunic
The wait is finally over! I have been counting down the days for this awesome piece to show up! I love it for so many reasons.... first, the length is perfect. It's not too short to be a dress, but not too long to be a top. Second, the fit is perfect. It's not too boxy that it looks like a moo-moo, but not so tight that it shows a muffin top. Third, the fabric is perfect. It's soft and stretchy like a knit, but heavy like a woven. It's the best of everything!! The colors are ivory with black and tan leopard print.

Consider ordering one size down. Stacy is wearing size XSmall.