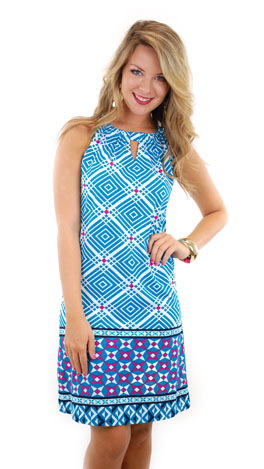 Liquid Heaven, Jade Diamond
This new collection of dresses is making our heads spin!! We have them coming in lots of prints and colors. So, while they colors and fits will vary, one thing stays the same: THE FABRIC, which we refer to as "liquid heaven" because it feels like... well, like liquid heaven! It is slinky and cool against your skin, it does not wrinkle and it is a heavier weight, so it hangs perfectly without clinging to your body! This one has a slightly longer hemline, which many of your will appreciate. Colors are jade, white, pink and black - such an easy match with any black shoe! No zippers or buttons needed.
Machine Wash. Fits true to size, perhaps a bit narrow in the hips. If you consider yourself to be "hippy" simply go up one size in this style. Marlena is wearing size small.