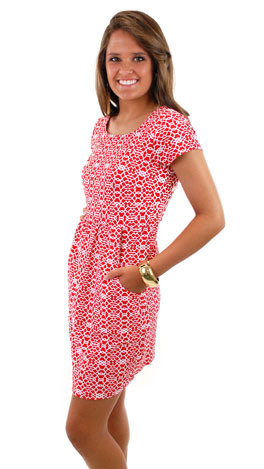 Liquid Heaven, Geo Pockets
Everyone loves this collection of dresses because of THE FABRIC, which we refer to as "liquid heaven" because it feels like... well, like liquid heaven! It is slinky and cool against your skin, it does not wrinkle and it is a heavier weight, so it hangs perfectly without clinging to your body! This style has a brick red and white print with scooped neck and side pockets. While there is a waistband, it does not fit tight around the waist, but has more of a classic shift dress shape.
Avery is wearing size small.