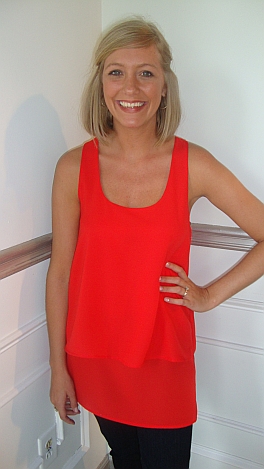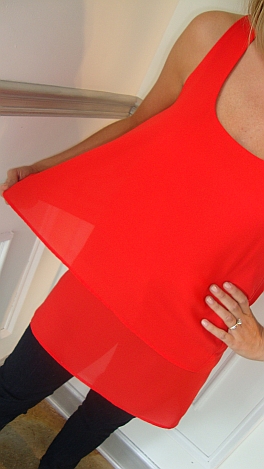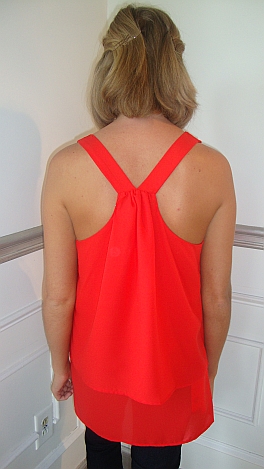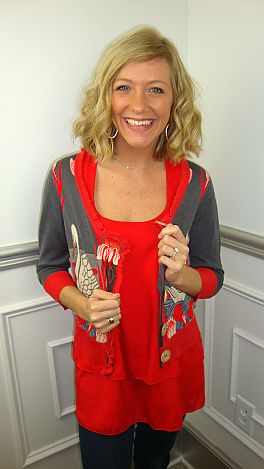 Lipstick Layers Tank
This the top you see on our homepage on the Facebook tab :) I love this one because it is LOOONNNGGG. Perfect for wearing with leggings or skinny jeans when you want your hiney to be covered! I will wear mine with black leggings and a cute little blazer! Kimberly is rocking it with our new swan cardigan!

Fits true to size. Kimberly is wearing size small.