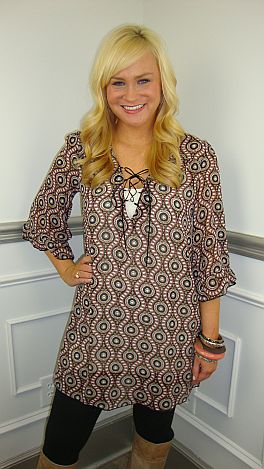 Lace Up Tunic, Black
Don't even think twice... you know you want this!! And why wouldn't you? It's long, it's flowy, it looks like Tory Burch and it looks great with skinny jeans and leggings! The print is a mix of black, pink, tan and white. Practical and adorable. It is a chiffon-like woven fabric.

Ashely is wearing size medium.
You May Also Like