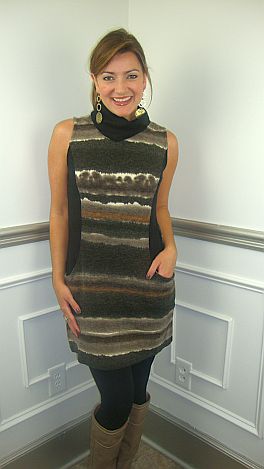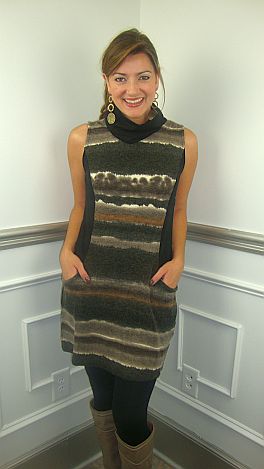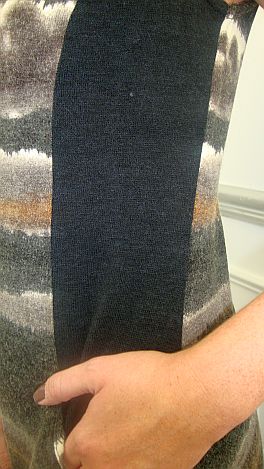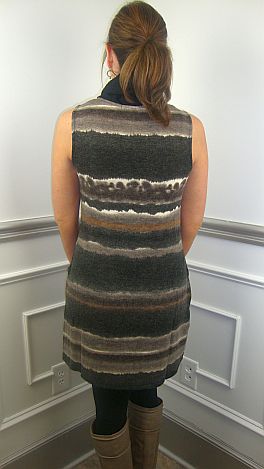 Kick Up The Pace Dress
Close your eyes and grab any pair of boots and any pair of leggings in your closet and I bet you they will match this dress! The mix of grays, browns, black and cream make this such an easy and versatile dress! Also, the genius design is quite magical... the wide black panels down each side magically make you look skinny!! Hallelujah! The fabric is a thick brushed knit with all-over stretch.

Runs a bit small. Amber is wearing size medium.