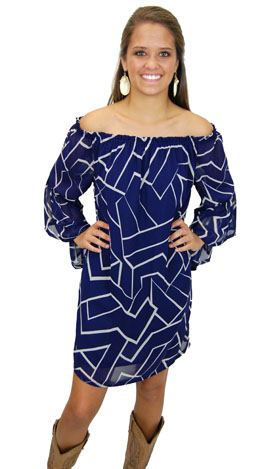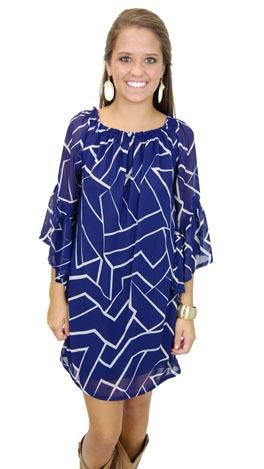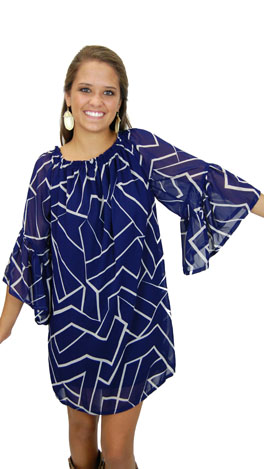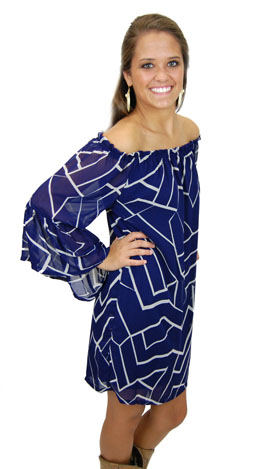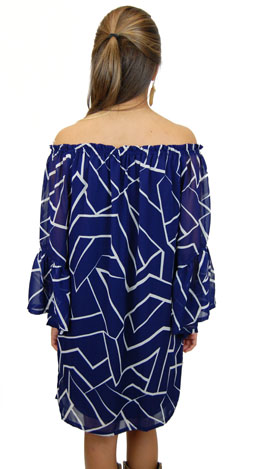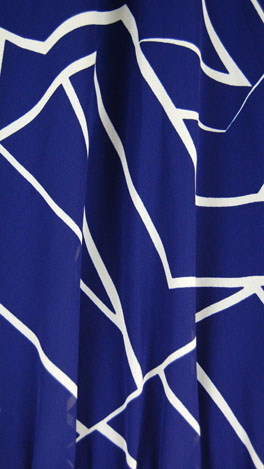 KARLIE Lexington Dress
You've seen this body several times; we always bring it back because the fit is a crowd favorite! This new fabric is fresh for fall - navy with a fun geometric print! The elastic neckline can be worn on or off the shoulders - it's up to you! Dress it down with tall camel boots or dress it up with nude wedges! You can even make it gameday attire by adding a scarf in your team's color!

The fit is generous. Avery is wearing size small.