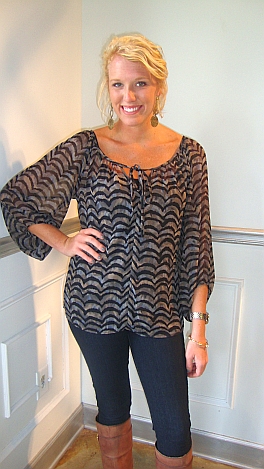 KARLIE Have You Herd The News Top
This best selling Karlie top is back in a new safari print! Wear it, like us, with skinny jeans and brown boots or tuck it into black shorts or a leather skirt! The mix of black, gray and brown will match every shoe in your closet... easy!! You will love the blowsy fit and tie neckline on this beauty! (It is slightly sheer, so you may want to wear it with a cami or black bra.)

Fits true to size. Haley is wearing a medium.