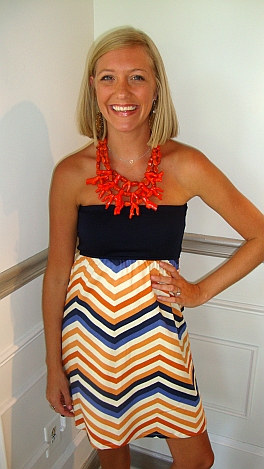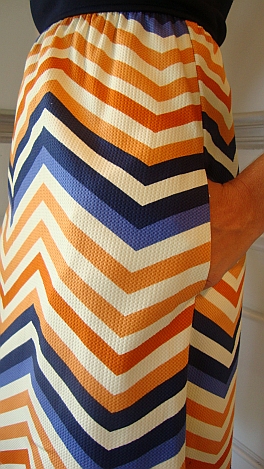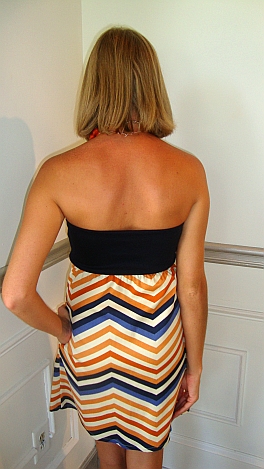 Judith March Ziggy Zaggy Tube Dress
You guys loved this zig-zag fabric in the shorts, so we brought it back in a dress! The beauty of this dress is the combination of fabric… the bottom is a sturdy woven cotton, but the top is a thick, stretchy knit which makes the fit easy and flexible. Not tugging required ;) This dress is lined and has POCKETS!

Kimberly is wearing a small.