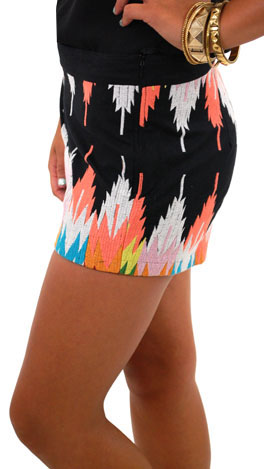 Judith March Linen Tribal Shorts
Just in from Judith March. No, your eyes aren't playing tricks on you... they really are THAT divine. Black linen, covered in bright, fabulous, thick, tribal-inspired embroidery.... ahhhhh. But the love doesn't stop there. There are other great details that you can't see, such a cotton lining, side zip and a smooth, flat front. The designer spared nothing with these beauties! We are showing them to you with two top options - both available for purchase.
Fit a bit small. S=0/2 M=4 L=6.