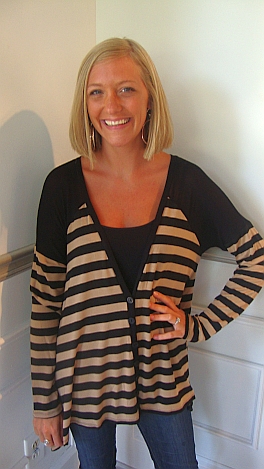 Java Oversized Cardigan
Fashion meets comfort in this adorbale stripe caridgan! It is ridiculousy cute AND ridiculously comfortable! It has a very modern fit... oversized with an assymetrical hemline and side pockets! We see it with dark skinny jeans tucked into tall boots or over black leggings with Tory flats :)

Kimbelry is wearing an Xsmall.