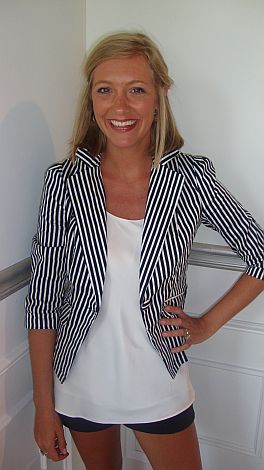 In Theory Stripe Blazer
This striped blazer looks like one from Theory, but without the hefty price tag! The sleeve length, as well as the single button closure, makes this blazer ridiculously flattering! It looks just as great buttoned as it does worn open! It is obviously a perfect choice for career-wear, but you can also create an awesome casual look by pairing it with black shorts and a white (or bright) tank underneath. You will not regret this purchase, ladies!

Fits true to size. Kimberly is wearing a small.