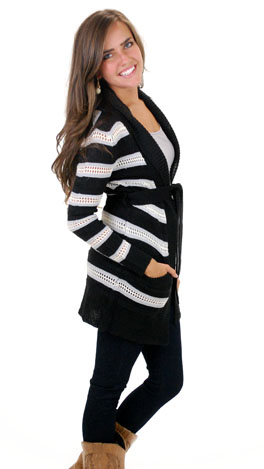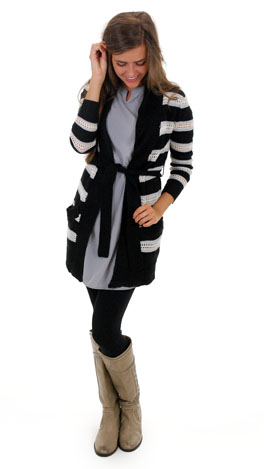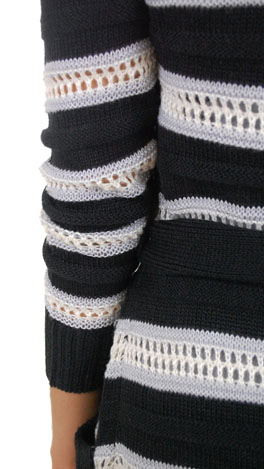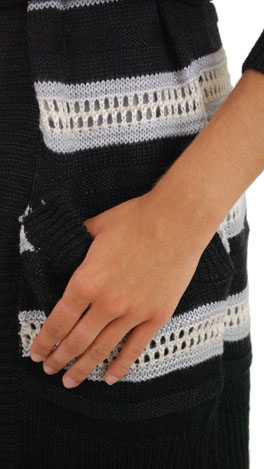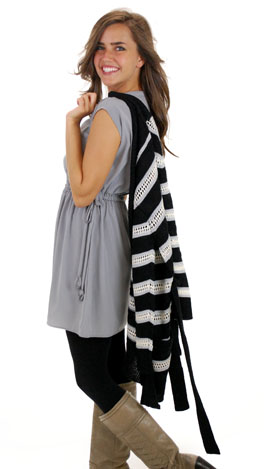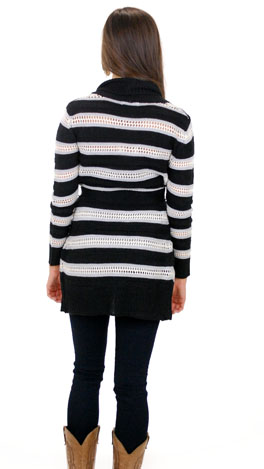 I'll Shawl You Cardigan
We all own black or gray leggings (if not both), bt the question is often, "What do I wear with them?" THIS is an awesome choice! Thanks to the neutral color palette (stripes are black, gray and cream) it's an easy topper over just about anything! We are showing it with black and gray underneath, but also think about pairing it with pink or red! Caridgan features patch pockets and a removable belt.
Fits true to size. Addi is wearing size XSmall.