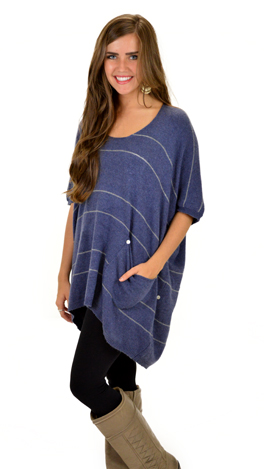 Holding The Line Sweater, Blue
I can tell you this from experience - once you try this one on, no one can make you part with it! It is so insanely roomy, so incredibly soft AND the colors (blue with gray) are absolute perfection for fall! Plus, it's amazing with leggings, which is always a bonus!
The fit is generous. Addi is wearing size small.