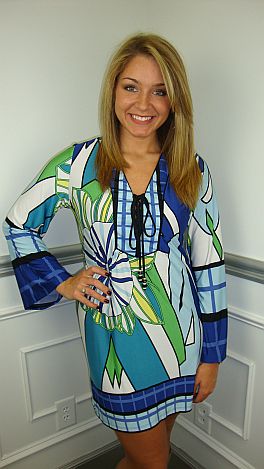 Hawaiian Delight V-neck Dress
Wear it as a dress or as a tunic... either way, this piece is a FABULOUS find that feels as great as it looks! We call this fabric "liquid heaven," and it lives up to that title in every way! The bright colors make this a no-brianer choice for spirng and summer, but the punch of black makes it an easy match with black tights for NOW. (P.S. it's wrinkle free, so toss it in your suitcase and go!)

Fits true to size. Amber is wearing size medium. Laura is wearing a size large, for length.