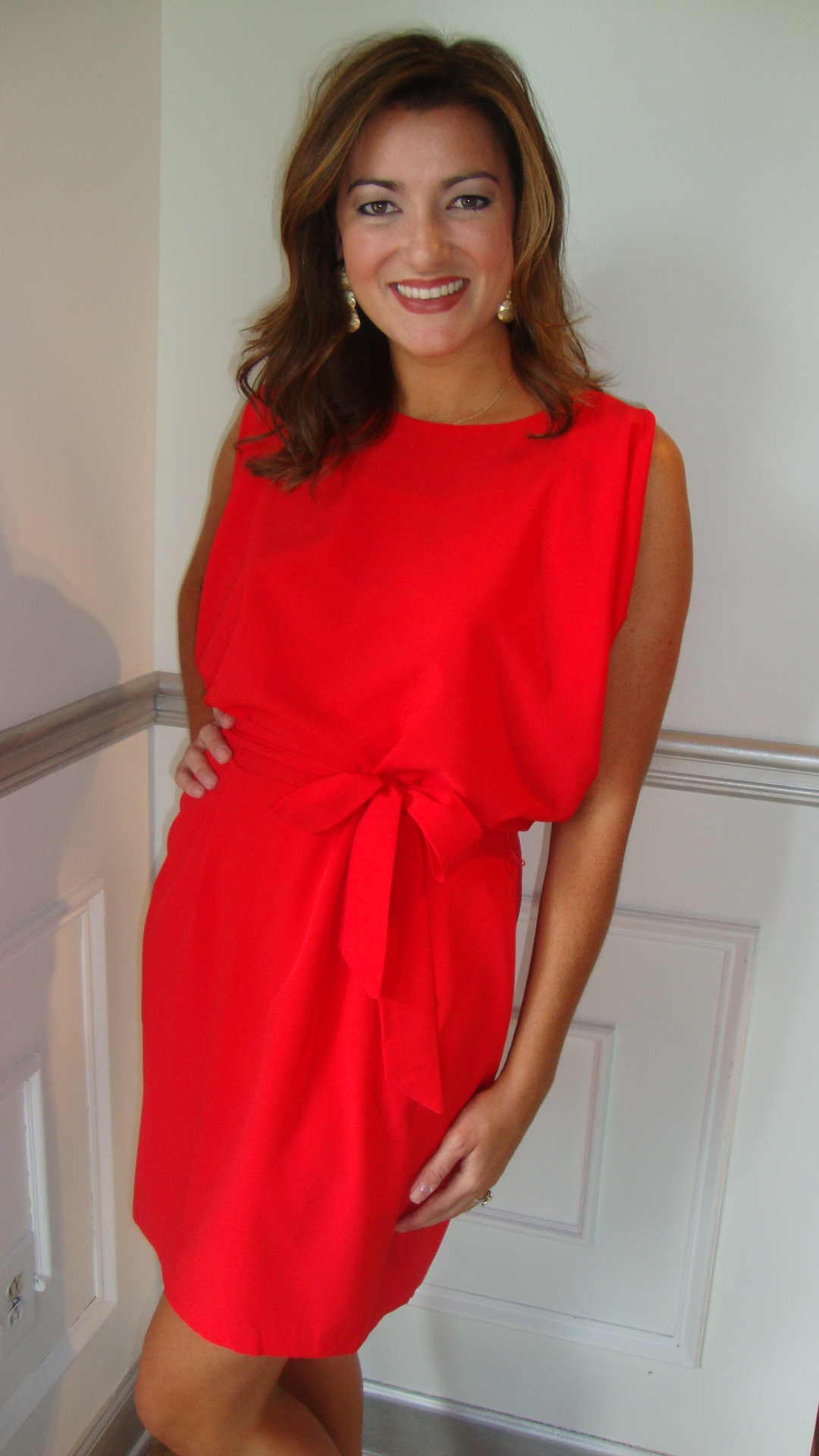 Good Morning America Red
The front of this dress is pure sohpistication, but there is a little party going on in the back! It is candy apple red with a back zip and belted waistline. We had this dress in coral before and it still holds a record as one of our all-time best-selling dresses!

Amber is wearing a medium.