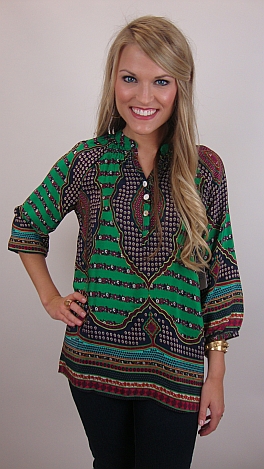 Go-to Silk Blouse, Green
This is that kind of shirt that will cause your co-workers and your husband to ask "Honey, do you own anything else?" You will want to wear it that often!! It is 100% silk (crazy for only $74) and it feels ahhhmazing. Tuck it in, leave it out, dress it up, dress it down. You absolutely can NOT mess it up :)

Fits true to size. Stacy is wearing size XSmall.