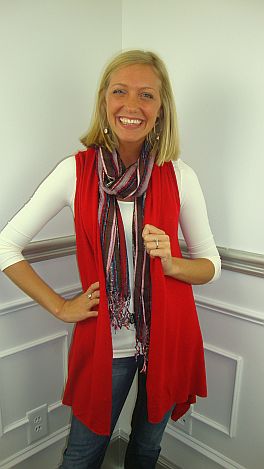 Fully In-VEST-ed, Red
I have this vest and let me tell you why I wear it ALL THE TIME... three reasons actually... it is long enough to cover my hiney when wearing leggings... it covers all sins... AND it turns a plain top and leggings into a fashionable outfit! Need I say more??

Kimberly is wearing size small.