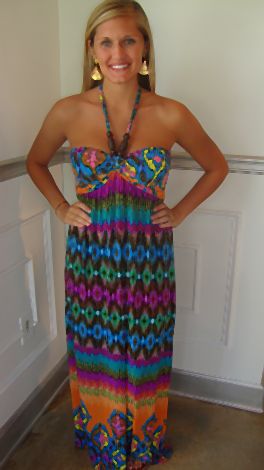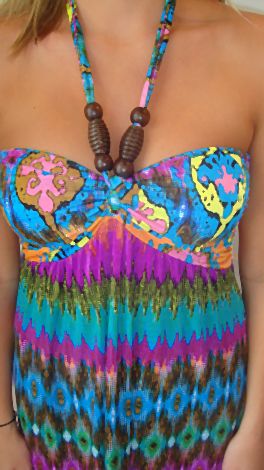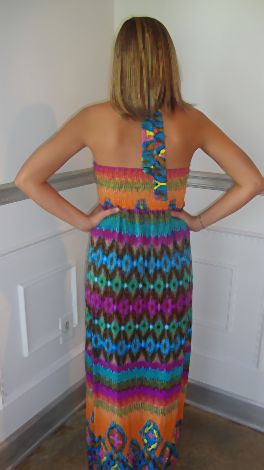 Forest Fire Slinky Maxi
All of our jaws dropped when Kalan walked out in this dress! Let me tell you about ths fabric... it is a cool slinky, stetch knit that falls flat at your sides, so it doesn't add bulk to your hips. We have affectionately named it the "liquid heaven" fabric! The neckline has chunky wooden beads and there is a panel of smocking across the back for an easy and comfortable fit. This maxi is a very moderate length - perfect for the average height. Kalan is 5'3 and needed just a very small heel to get if off the floor.

Size medium shown in photo.