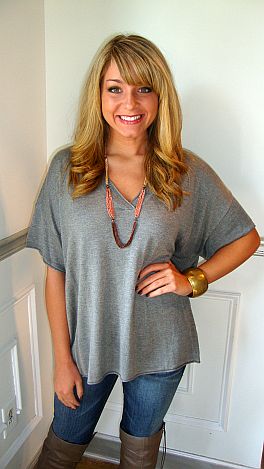 First Class Gray Sweater
This top FEELS even better than it looks!! It is a cashmere silk blend that is worthy of the queen ;) Of course the queen isn't as stylish as you are... she wouldn't appreciate the boxy, fashion-forward shape or the amazing hemline like you do! You know that this sweater checks every box on our Fall fashion list and that is why you NEED (not want) it!

Wouldn't this be cute over a long sleeve thermal when the weather cools down?!
The fit is generous. Laura is wearing a medium in this photo.