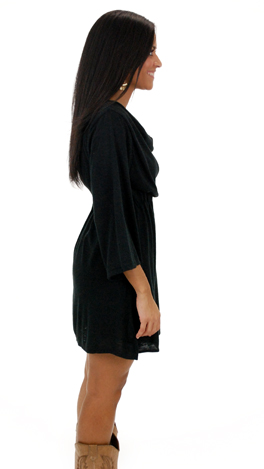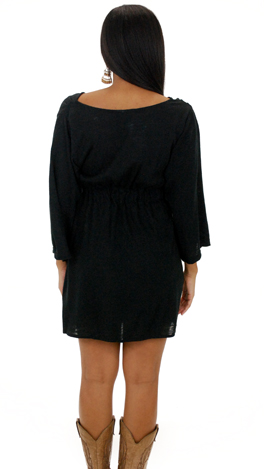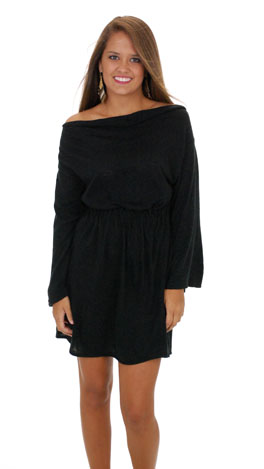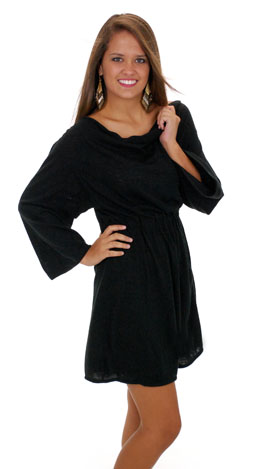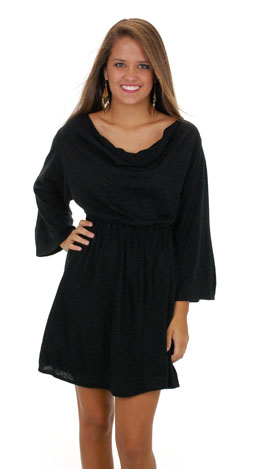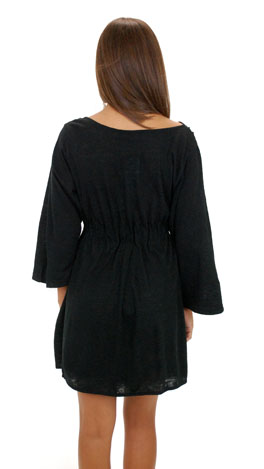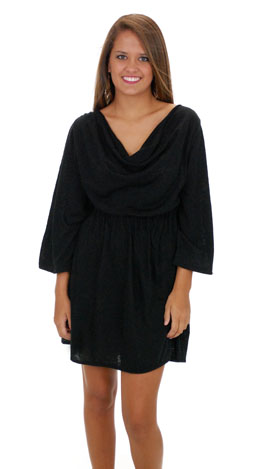 Fancy Free Sweater Dress, Black
Sweater dresses can sometime be bulky and un-flattering. NOT this time! Thanks to the wide stretchy waistband, A-line skirt and lightweight fabric, this dress skims over the body perfectly! And that neckline... eww lah lah... so pretty! 100% acrylic.
*shown here without a slip, but the fabric is lightweight, so you may consider putting a slip underneath.
Fits true to size, if not a bit generous. Length measurements: S-31", M-31.5", L-32"