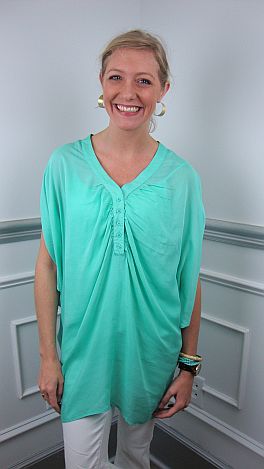 Fancy Free Frock, Mint
If light and airy and over-sized is your style, then this is your top! Forget about plain t-shirts; this frock is waaay cuter and far more comfortable! The slouchy fit is just so easy and flattering, and draping down the front adds just a touch of femininity! 100% rayon.

The fit is generous. Kimberly is wearing size small.