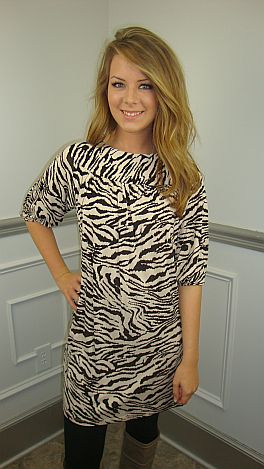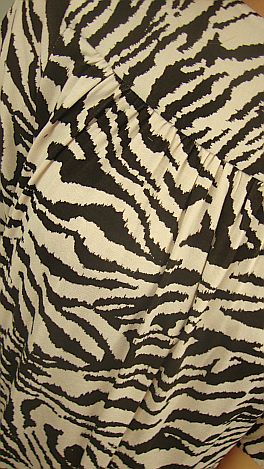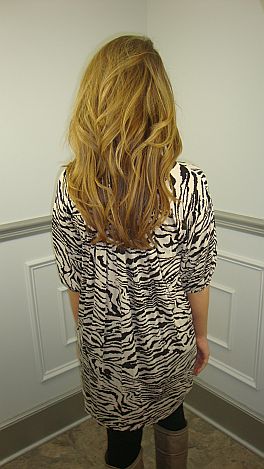 Eye Of The Tiger Dress
Feels like T-shirt, fits like a dream and transitions between every season! This little knit dress looks great over leggings, but is certainly not too short to wear alone. The expert pleating keeps it from sticking and clinging to your stomach and your back side! Amen!! (The color is cream and dark, dark brown. In fact, we are questioning if it may actually be black. We are showing it over black leggings, and it looks perfect!)

Fits a bit generous. Marlena is wearing size XSmall.

You May Also Like