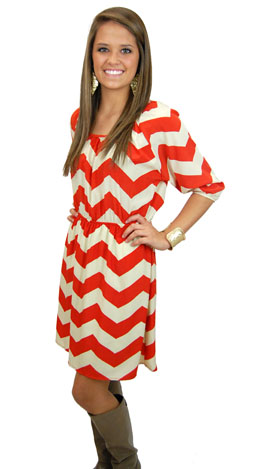 Everest Dress, Orange / Red
You've told yourself you shouldn't buy another dress, but then you see this one.... AND... well, you change your mind:) Something THIS cute and for such a great price... why not, right?? The fit looks great on everyone - a elastic band highlights your waist and an A-line skirt slims your hips. The length is also ideal - not too short for bare legs, but not long for leggings. It's pretty much the perfect dress. (Colors are ivory and a red / orange hue.
Fits true to size. Avery is wearing size small.