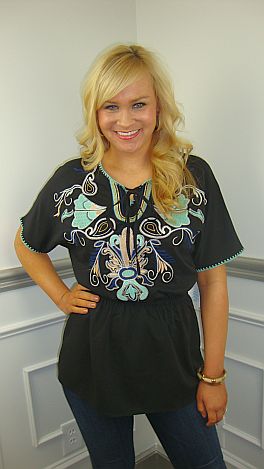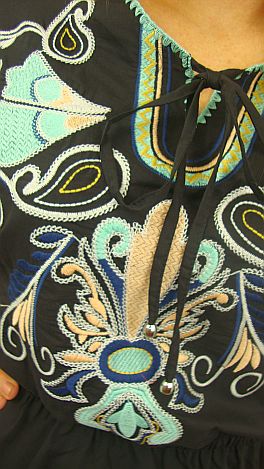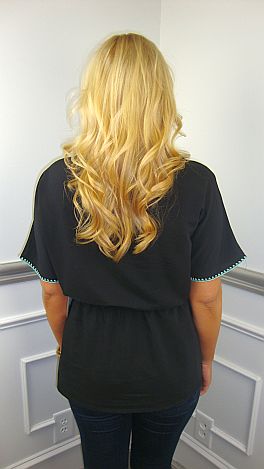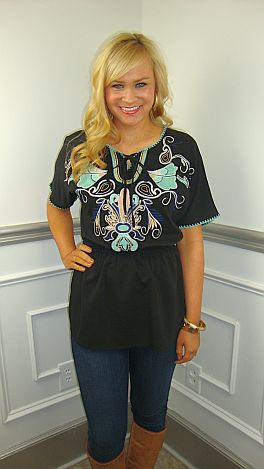 Emily Embroidery Top, Black
A great top for now AND later! With skinny jeans and boots or with shorts and sandals, this top is a winner! The embroidery... oh the embroidery... it's thick and colorful and all-together B-E-A-U-tiful! The fabric is a woven rayon / cotton blend with an elasticized waist and nice, longer length.

The fit is a bit generous. Ashley is wearing size small.