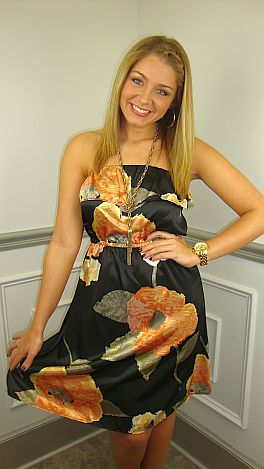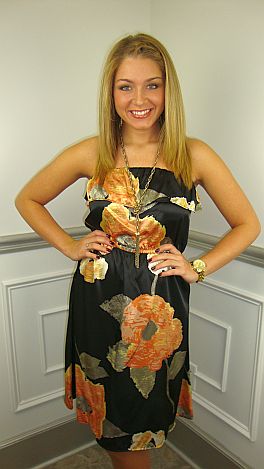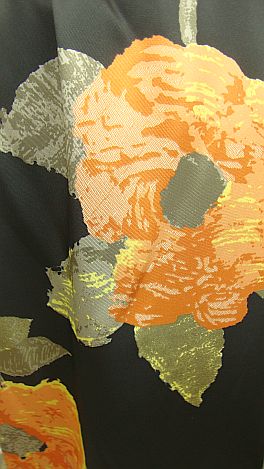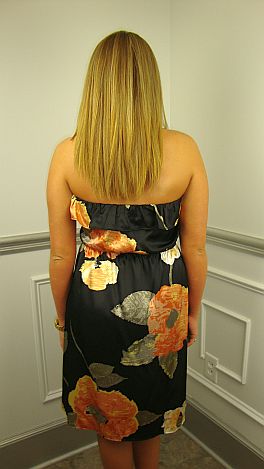 Elegant Afternoon Dress
Know how a little black dress is appropriate for almost every occasion? This sweet and elegant dress is an updated version of the ever popular LBD. It's ruffled, strapless neckline is great for spring, while the soft floral print puts a new and interesting twist on a proven classic. The length is also a bonus on this dress... it's a bit longer than most! With glitzy jewlery and sky high heels, this is your go-to cocktail dress. With pearls and simple flats, it becomes an ideal piece for an afternoon garden party :)

The fit is true, if not a bit generous.
Laura is wearing size medium.