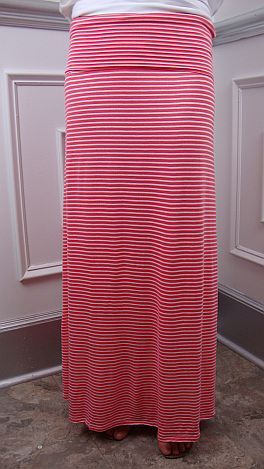 Easy Street Skirt, Coral
Maxi skirts are all the RAGE this season. If you are hesistant to try them out, this one is a safe bet! It is coral with white stripes and is a soft knit fabric. It has a roll-over waistband, which allows you to adjust the length by wearing it lower on your hips or higher on your waist. We are showing it with our "Taryn Top," which you can also buy right here!

Kimberly is wearing size small.