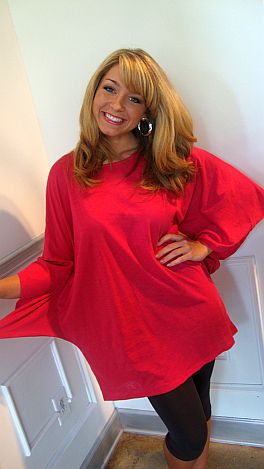 Easy Breezy Oversized Pink
Our NEW OBSESSION!!! For the day you want to be casual, cute and covered up... this is your ticket!! This thing is wonderful, just wonderful.... it covers all sins and feels like a blanket! Wear it with leggings, wear it with boots, with flats or with sandals... you can't go wron! We loved it so much, we ordered three colors - gray, pink and royal blue! Can't choose? Just get them all ;)

Laura is wearing a size medium.