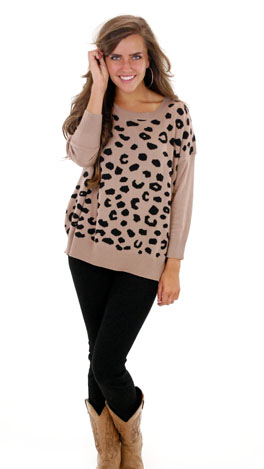 Earn Your Spots Sweater
If you've opened a single fashion magazine this year, you know that light, boxy sweaters are a MUST have! Worn over a collared button down, dressed up with a fitted skirt, or simply worn with skinny jeans and flats, this is a look that works for everyone! (And yes, that means you!) This one offers tons of versatility, thanks to the neutral mocha and black color combo. So mix it and match it anyway you like to create your own look!
The fit is a bit generous, but is intended to have a boxy fit! Addi is wearing size small.
40 rsyon, 25% poly, 29% nylon, 6% wool