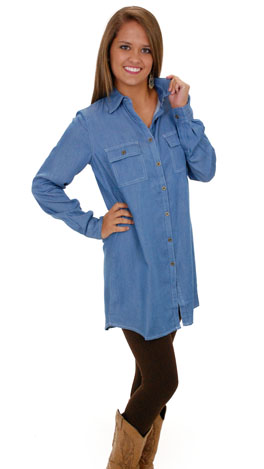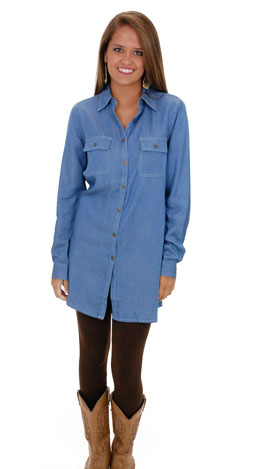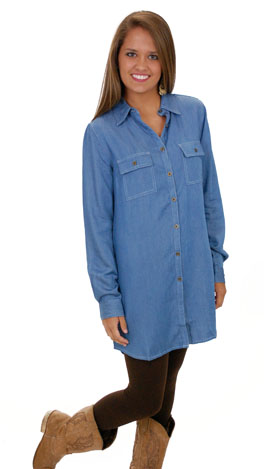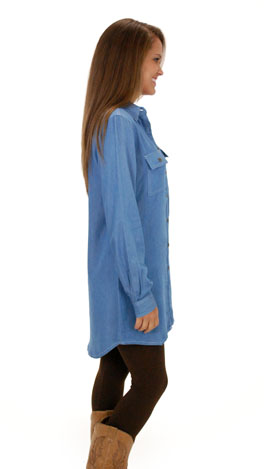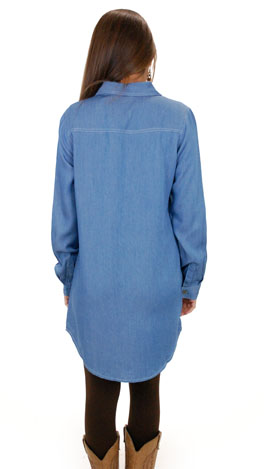 Denim to Win-em Tunic
This fabric feels like buttah.... I promise, you just can't imagine how great it feels! It is heavy enough, so that it lays well on the body, but it's cool and slinky against your skin (unlike most denim fabrics!) We are showing it as a tunic over leggings, but you can certainly wear it as short dress. Or, you can blouse it over a belt, to shorten the length, making it a great top, as well!
Fits true to size, if not a wee bit gerneous. Avery is wearing size small.