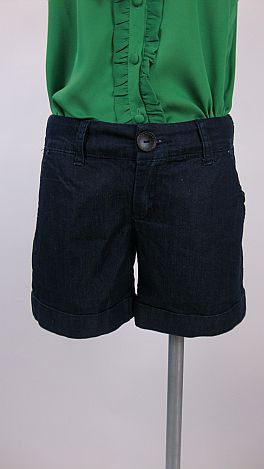 Dark Rinse Trouser Short
Dark denim trouser shorts are a must-have basic for every woman's wardrobe! Simple, yet stylish, they are the go-to piece for all of your summer tops and tanks. The fabric is smooth and light, feeling more like a twill than denim.

Fit true to size. Inseam is approx 5 inches.