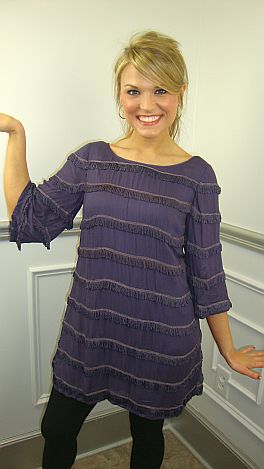 Dancing In The Moonlight Dress
Jump on the fringe trend ASAP! This navy blue forck is coverd in layers upon layers of sassy fringe! It has a flowing cut that covers any and all sins... you can eat and drink all night without having to suck in!! We are showing it with black leggings, but our petite girls can certainly rock it as a short dress with bare legs :)

The fit is generous through the stomach and hips, but is a wee bit narrow through the shoulers.
Stacy is wearing size small.