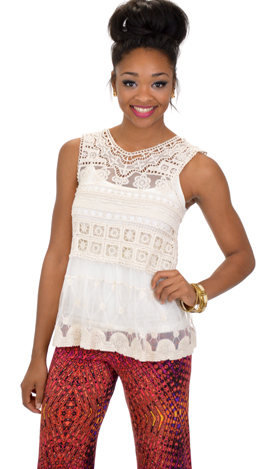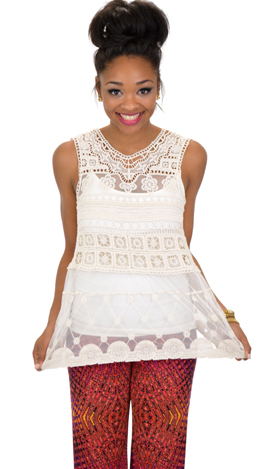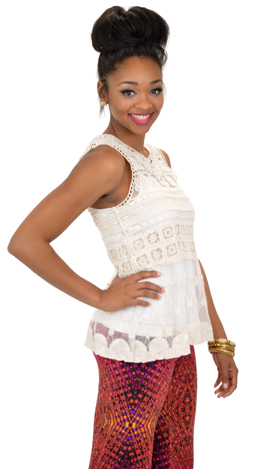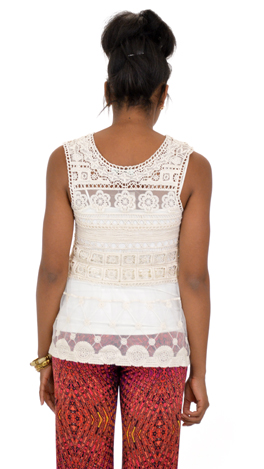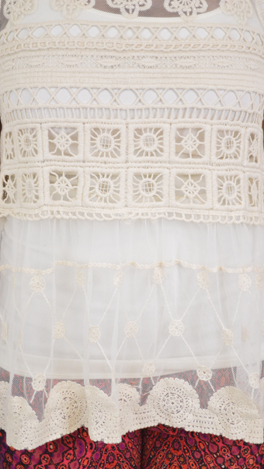 Crochet Floral Tank
Finally... a true crochet tunic! Your inner boho chick is doing the happy dance! This one is ivory mesh, covered in thick, contrasting floral patterns that bring the detail! This top has a flirty swing fit that's sweet and covers all imperfections! Wear it with printed pallazzo pants, like Jocelyn, or even as the cutest layering tank ever under your bomber jackets!
*This outfit was chosen for Andi, the next Bachelorette!!
Fits true to size. Jocelyn is wearing a small.