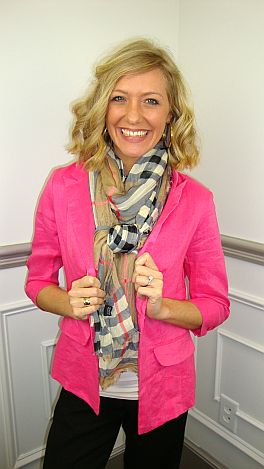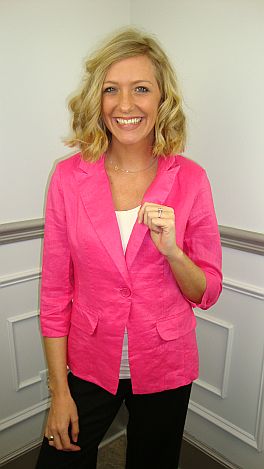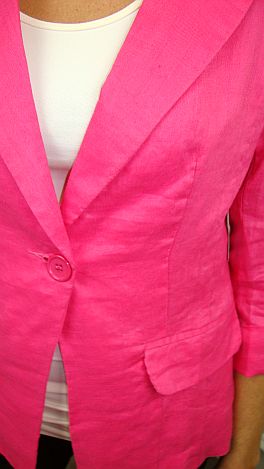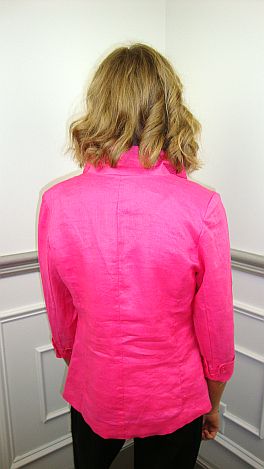 Crisp Linen Blazer, Pink
This Spring is the RETURN OF THE BLAZER! This one has all the right details: single-button closure, crisp linen fabric and a "pop-able" collar! Don't think about it for another second... you need this :) Pair with our "Blu-berry" scarf for a super cute outfit!

Fits true to size, if not a wee bit small. Kimberly is wearing size small.