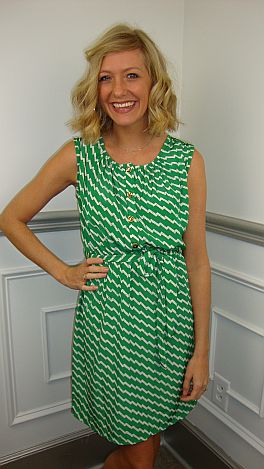 Cool As A Cucumber Dresss
Can you say preppy? Because this dress is preppy in the most adorable way! With a flattering waistline, gold buttons, and unique print, it looks like something straight out of a Kate Spade runway show! It also has a great not-too-short length which is perfect for street wear or to the office. With flats, heels or sandals, this dress is a winner!

Fits true to size. Kimberly is wearing size small.