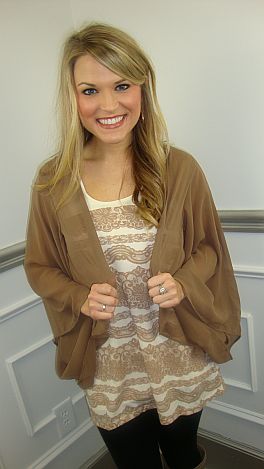 Coo Coo For CoCo Cardigan
We are all coo coo for this new cardigan! The mocha color is delicious and the sheer, oversized design is super, super chic!! Wear it casually over our "vintage vibe tank" or even over a cocktail dress.... it's a versatile piece that covers your arms without looking "matronly!" I'll give that a big "Amen!"

Stacy is wearing size small.