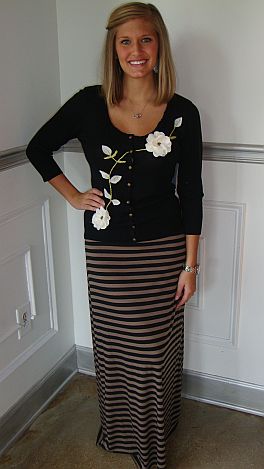 Coffee Break Stripe Skirt
Don't miss out on the maxi skirt trend! This ons is a soft knit with folover waistband and a yummy combo of black and mocha stripes! We gave it a preppy look by pairing it with our flower cardigan. If you prefer a more edgy look, wear it with a white tank top, gauze scarf and an armful of mix-matched bracelets!

If it helps to know, Kalan is 5'3" and it was about 2 inches long on her. You can see in this photo that it is barely dusting the floor.