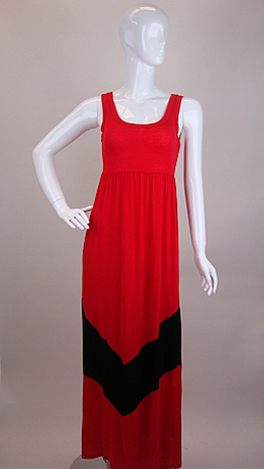 Chevron Stripe Maxi, Red
You guys may recognize this dress... we have carried it in solids for years and it is Amber's favorite dress of all times! It's a soft and comfy knit... it's bra-friendly... it's moderate length works for a wide range of heights... and it's just plain cute! We were beyond thrilled that it was brought back this year in gameday colors! This one is red with black.

Fits true to size, but has plenty of stretch.