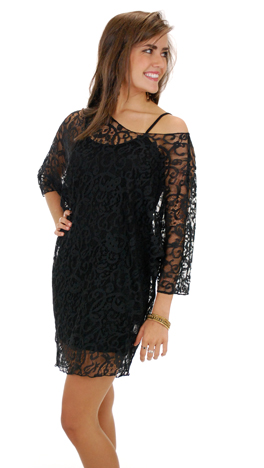 Certifiably Fabulous, Blk
WOW, just wow. How pretty is this?! This dress is actually two pieces: a knit slip on bottom, with a sheer lace layer on top. The lace layer has an asymmetrical cut, allowing you to sling it off one shoulder or bunch it on one hip. Wear it as s short dress, like Addi, or give it a more casual look, by putting black leggings or tights underneath. It looks awesome, any way you style it!
Fits true to size. Addi is wearing size small.