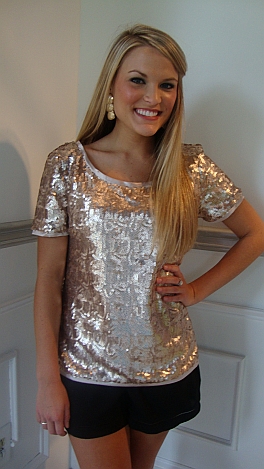 Carrie Underwood Top
The minute I saw Carrie Underwood walk onto the American Idol stage in a fully-sequined shirt, I began a mad hunt to find one like it for The Blue Door! The hurdle is that sequins are EXPENSIVE, so finding one at a great price was no easy task! But alas, we found one... and a fabulous one at that! It is a gorgeous champagne color and is fully lined. The edges are also trimmed in a silky fabric, to keep the sequins from scratching your skin!

Stacy is wearing a small.