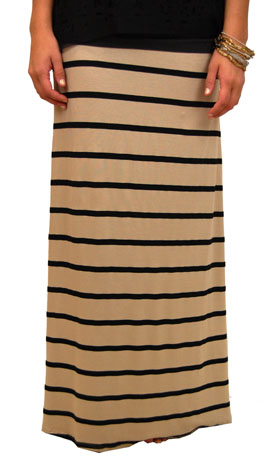 Calling All Passengers, Black Tan
Maxi skirts are a hot trend, and with this skirt, you can definitely see why! The best thing about it? Anyone can wear it! The top can be rolled down or left up, depending on your height. Also, the black and tan stripes are extremely versatile - pair it with any solid color top and you're all set! Like the top? Good news, it's also for sale!
Fits true to size, if not a wee bit small. Avery is wearing size small.