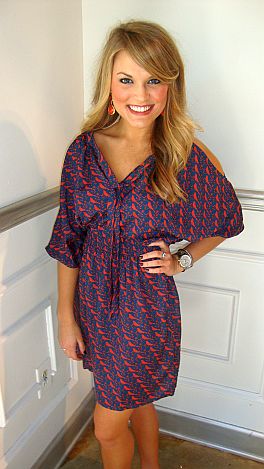 Buy Me A Mockingbird Dress
Just in from Karlie clothes! This dress has a blue background with little orange "love birds" all over :) The waistline is smocked for a flattering fit and the shoulders are cut out for a perfectly on trend look! The tie neckline can be worn tied in a knot, a bow or just left hanging loosely.

Stacy is wearing size small.